Power Supplies > Product details
EFUEL 230W/17A POWER SUPPLY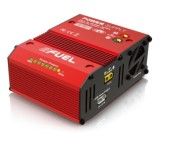 | | |
| --- | --- |
| Part No.: | LC-IMAX-17A |
| Manufacturer: | SKYRC |
Send to a friend
Features
The eFUEL can convert standard household power 100-240V AC to 13.8V DC power and supply max 17 amperes of continuous power. It delivers smooth and reliable power and it not only enables RacingStar RS16 Charger but also RacingStar RSTW Tire Warmer to dock directly without the use of messy DC cables. It can also be used with other DC devices.
Two DC power outputs, total output power up to 17 amperes. Output 1 is located on the top and the output 2 is located on the right side of the power supply.
AC Input 100-240V
Worldwide operation: need not any alternative switcher, worldwide safe operation.
5V / 2.1A USB Ports
USB power 5 volts, 2100mA for iPad, mobile phone, digital cameras and etc.
Product Details
-Input Voltage:100-240V AC
-Input AC Frequency:50-60Hz
-Output Voltage:13.8V DC±0.2V
-Output Current:17A±0.5A
-Current Overload Protection:≥17.5A 500MS
-Input Fuse:5A Fuse
-Output Voltage Ripple:<150mV
-USB Output:5V / 2.1A
-Power Efficiency:91%
-Power Factor:>0.98
-Over Temperature Protection: 65℃
-Cooling Method:Cooling Fan
-Operating Temperature:0-40℃
-Operating Humidity:0-90%
-Dimensions (L*W*H):125.7x92.7x50.2mm
-Net weight:602g
Specifications are typical; individual units might vary. Specifications are subject to change and
improvement without notice.
Item Packing
-EFUEL 230W/17A POWER SUPPLY
Detailed Images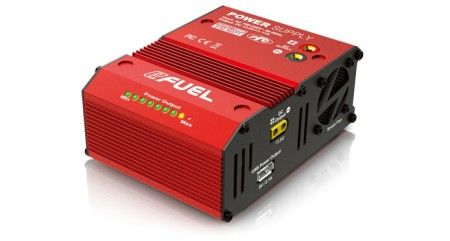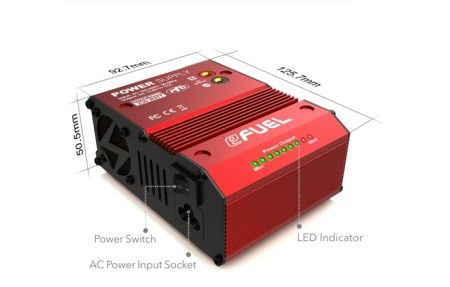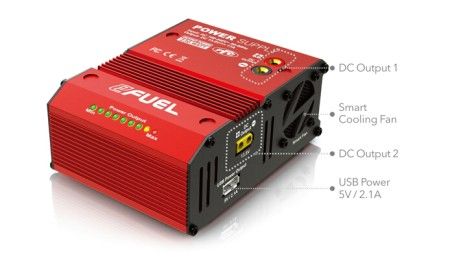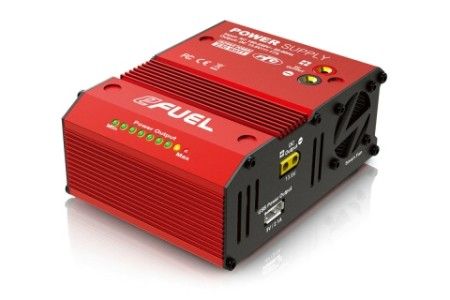 Recommended products list
No Recommended products list