> Product details
Tarot new mini OSD image overlay / GPS system TL300L2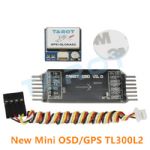 | | |
| --- | --- |
| Part No.: | TL300L2 |
| Manufacturer: | TAROT |
Send to a friend
Features
1. With barometer and gyroscope, can read flight height, speed, distance, attitude angle, direction and range;
2. It can run independently without connecting to the flight control;
3. The orientation of the installation direction can be set according to the user's requirements. After the setting is completed, the data is automatically adjusted without affecting the normal use;
4. Small size, small burden on flight, suitable for flight through the aircraft;
5. With timing function, the flight time can be accumulated;
6. The voltage can be monitored in real time during flight to avoid the danger of the aircraft crashing during the flight;
7. Can be compatible with different baud rates, most common GPS (Universal GPS protocol is NEMA0183);
8. The setting is simple and the display interface is clear;
9. Free computer to set various parameters, can open or close the data display;
10. Two main interfaces are optional: Chinese interface/English interface, which is convenient for different groups of people;
11. It can automatically recognize the N system of the camera;
12. The home position can be determined by the remote control, or it can be set to automatically locate the home position by power-on or set the home position by button.
Product Details
product manual:
The mini new OSD produced by Tarot can be used in various types of aircraft for leisure and entertainment, professional sports and other aircraft models. This OSD not only has a very small form factor, but also has a highly integrated internal program. It is easy to operate and can detect the current state of the aircraft. It is compatible with most GPS and camera, and is convenient for users.

Product parameters:
Power supply: DC6-26V (with reverse connection protection, with camera voltage output, output voltage is equal to input voltage)
Working environment temperature: -15 to 75 degrees Celsius
Net weight: about 5.8g (OSD only, does not include GPS, camera, etc.)
Menu language: Chinese, English
Product size: 58*20*5.5mm
Can be equipped with camera: P system / N system
Storage environment: -30-60 degrees Celsius
Power consumption of the whole machine: <0.7W (OSD only)
Sensor: compass, barometer, gyroscope, accelerometer
Item Packing
OSD video overlay system × 1
GPS module × 1
OSD-GPS cable ×1
3M stickers × 1
Instruction manual ×1
Detailed Images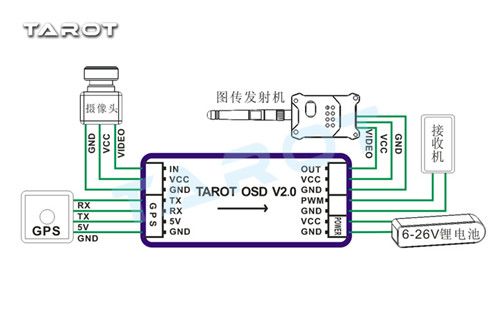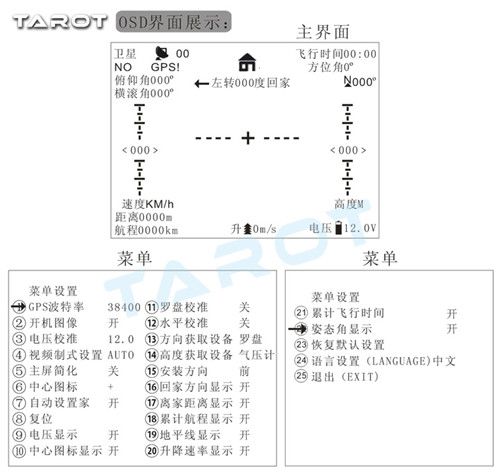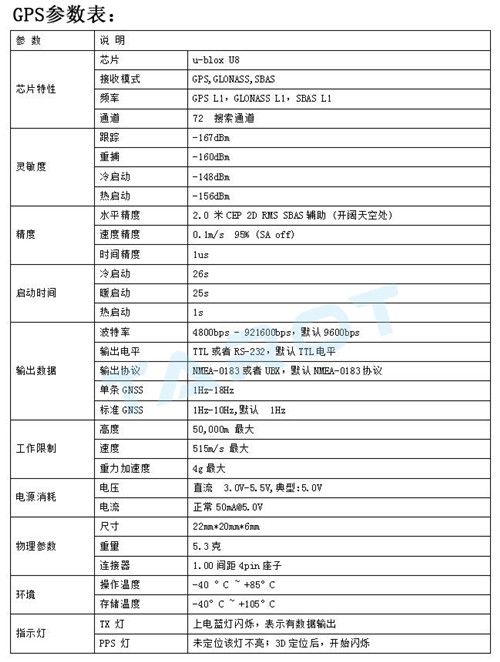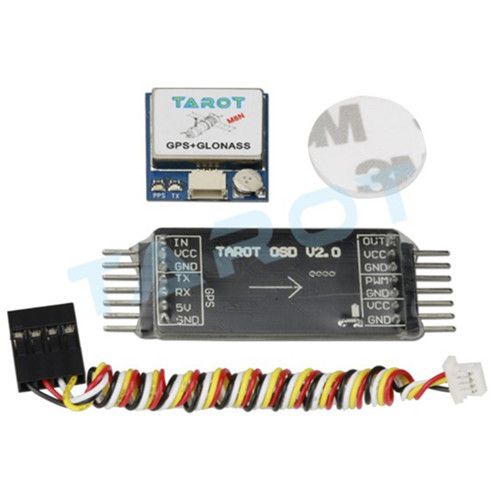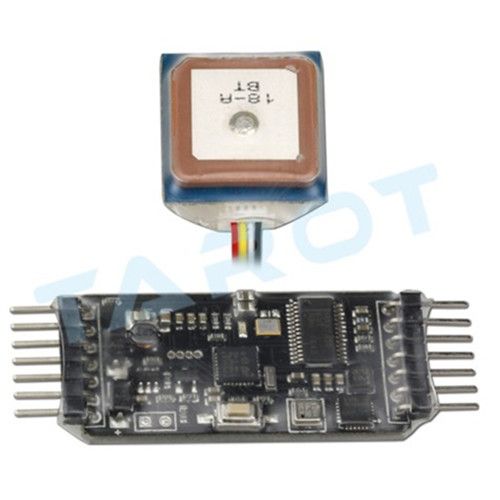 Recommended products list
No Recommended products list