FPV BEC > Product details
2-6S FPV UBEC-D FOR 1.2G 5.8G Wireless Audio Video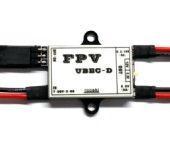 | | |
| --- | --- |
| Part No.: | FPV-UBEC-D |
| Manufacturer: | Feixiang |
Send to a friend
Features
Ultra-lightweight, miniature designed specifically for multi-axis fly-type devices to build, weighs only 18grams, metal shielding shell, good heat dissipation, the user can use double sided tape to stick it anywhere in the plane, you can also use screws. This product ripple, high efficiency, and provide a steady output currents up to 3A for image transmission, brushless head, flight control, photographic equipment, power use. Also has a light-emitting diode LED operation indicator, lights when the output is normal.
Product Details
Voltage: 7-26V
Output1 voltage: 5.2 / 12V
Output2 voltage: 5.2 V
Weight: 18g
Size: 35* 21* 5mm
Caution:
 Battery polarity can not be reversed.
 Voltage can not exceed the operating voltage range of products, this will cause damage to the product.
 When using do not come into contact with oil or water or near corrosive materials.
Item Packing
-2-6S FPV UBEC-D X 1
Detailed Images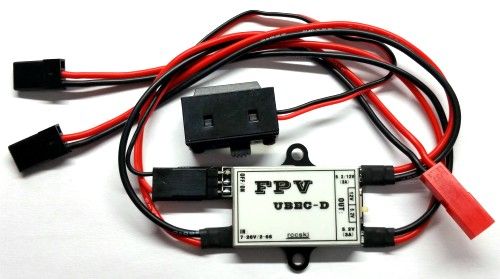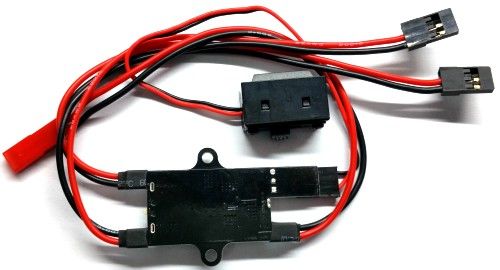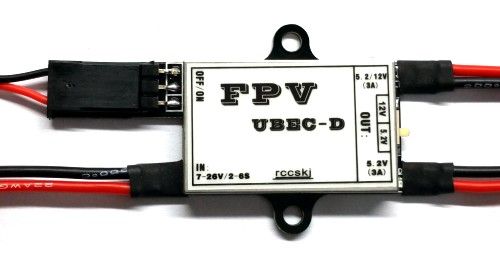 Recommended products list
No Recommended products list