40W Mini Portable Electric Soldering Iron TS100 DC 12V-24V STM32 Intelligent CNC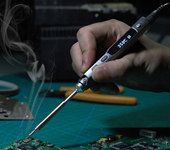 | | |
| --- | --- |
| Part No.: | TS100-B2 |
| Manufacturer: | Feixiang |
Send to a friend
Features
TS100 mini-soldering iron is an internal heating intelligent numerical control soldering iron, lightweight design, with easy to disassemble, easy to save, comfortable control handle, efficient heating end, simple control interface, electronic engineers and electronic maintenance enthusiasts, favorite portable tools.
It can work between DC12-24V, OLED screen display, key temperature adjustment, external independent power supply, in the DC19V 40W state, 15 seconds to 300℃.
Control side:
TS100 is based on 304 stainless steel nested polycarbonate shell, integrated special power supply interface, safety circuit design, anti-static structure, embedded STM32 processor, double temperature sensors and acceleration transmitter close cooperation, so that TS100 can achieve intelligent temperature control between 100-400℃, instantaneous temperature rise, automatic sleep, overtemperature alarm and other functions.
Heating end:
The heating end is made of internal heating core, and 7 kinds of welding nozzle can be selected.
Seven kinds of welding tip: TS-D24 (straight tip), TS-B2 (sharp tip), TS-BC2 (D tip), TS-K (knife type), TS-I (tip), TS-KU (knife), TS-C4 (large D)
Preset temperature at factory: 300℃
Temperature stability range: ±2%
External independent power supply: DC5525 power supply interface, suitable for DC12-24V notebook power supply, vehicle power supply and mobile power supply.
Micro USB interface: set up the heating curve and custom function key through the parameter file.
Additional functions: application layer open source design. You can change the internal parameter settings according to your needs to meet different customers' performance requirements.
Product Details
Power: 40W
Power supply: DC12-24V,5.5*2.5mm standard interface
Factory default temperature: 300℃
Temperature range: 100--400℃
Color:Black
Item Packing
1 x Soldering iron control terminal
1 x Soldering iron tip(TS-B2)
Detailed Images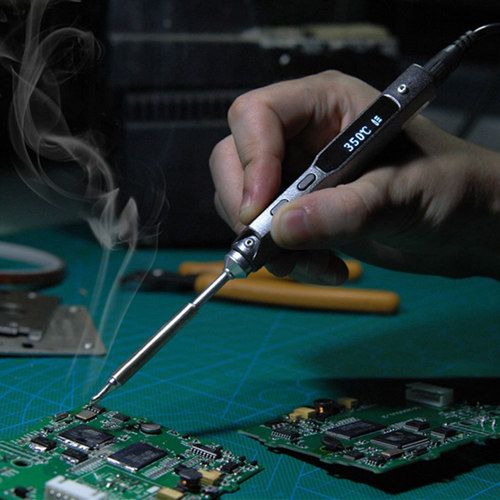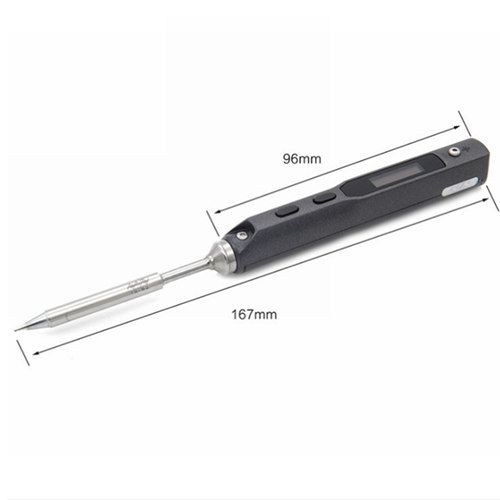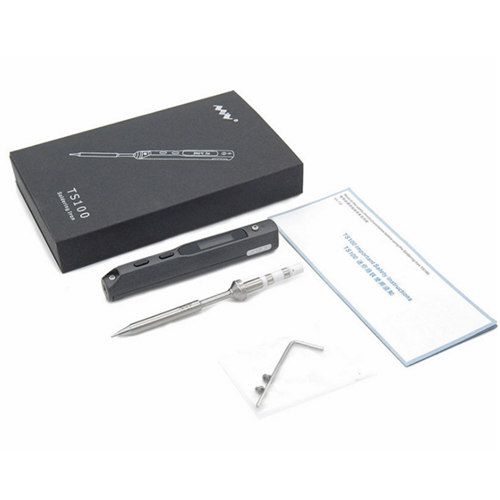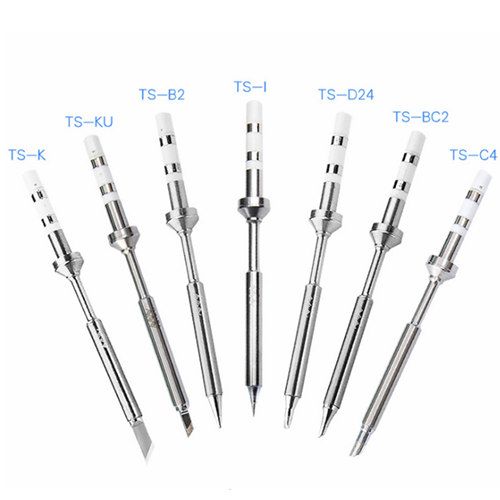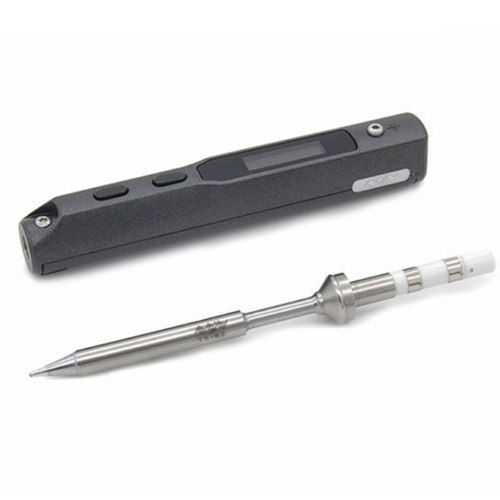 Recommended products list