> Product details
LIDAR Lite V3 Pixhawk lite Laser sensor optical distance measuring sensor for Rangefinder Drone Floating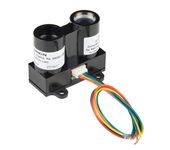 | | |
| --- | --- |
| Part No.: | XP-LiteV3 |
| Manufacturer: | Feixiang |
Send to a friend
Features
This rangefinder module is the latest version of V3.
Faster and more accurate than LIDAR-Lite V2
Compact 48mm x 20mm x 40m 40m measuring range
Reduced price signal processing measurement speed increased by 5 times
Improved I2C communication and allocation of I2C addresses
Meet drones, robots and other demanding applications

The LIDAR Lite V3 is a highly integrated, high-performance optical ranging module that can be used in applications such as drones, robots or unmanned vehicles that require high reliability and robustness, and are ultra-small, standard I2C and The PWM interface can detect distances up to 40 meters. Revised signal processing solution increases measurement speed by 5 times
With the implementation of a new signal processing architecture, LIDAR-Lite 3 will now operate at speeds up to 500 readings per second for scanning applications for higher resolution measurements.

I2C communication rate 100kbits / s or 400kbits / s
High performance, low cost, small size, light weight, low power consumption, and dynamic configurability along with I2C communication and processing - a combination of features found in LIDAR-Lite, it becomes practical to install multiple sensors on a project to Minimal weight and power loss. The LIDAR-Lite has a beamwidth of 0.5°. This narrow beam provides long range performance while also allowing for better target selectivity than ultrasonic sensors.

Edge emission characteristics of LIDAR Lite, 905nm (75um, 1 watt, 4 mrad, 14mm optic) single-strip laser emitter surface mount package
LIDAR Lite V2 power supply 4.7 - 5.5VDC, maximum 6V DC, continuous operating current <100mA, the most important is that LIDAR Lite sampling takes only 0.02 seconds.

With a beamwidth of 0.5°, this narrow beam provides long-range performance and better target selectivity than ultrasonic sensors.

note:
The LIDAR Lite V3 is designed to be Class 1 in all operations, but in the case of LIDAR Lite V3, there is no risk of permanent damage to the eye if there is no optical or cover protection. The laser emitter should be avoided in any case.
Product Details
Range: 0-40m laser transmitter
Power: 4.7 - 5.5V, maximum 6DC
Current consumption: <100mA continuous operation
Acquisition time: less than 0.02 seconds
Repeat rate: adjustable from 1 to 500 Hz
Interface: I2C or PWM
Module size: 20 x 48 x 40 mm
PCB size: 44.5mm x 16.5mm
Module weight: 16g (with optics and housing)
PCB weight: 4.5g
Item Packing
LIDAR Lite V3 Pixhawk lite Laser sensor x 1
Detailed Images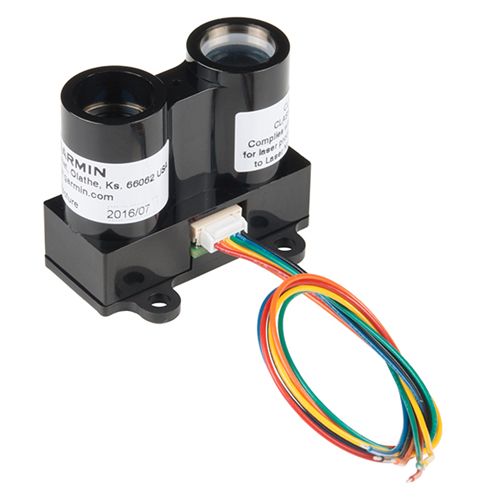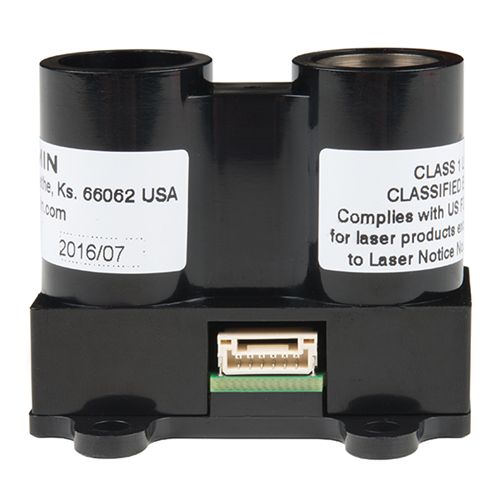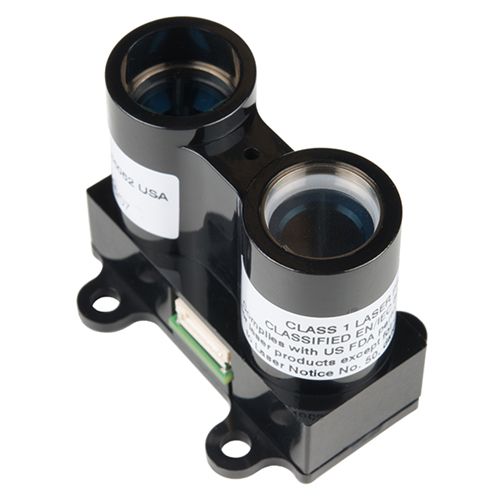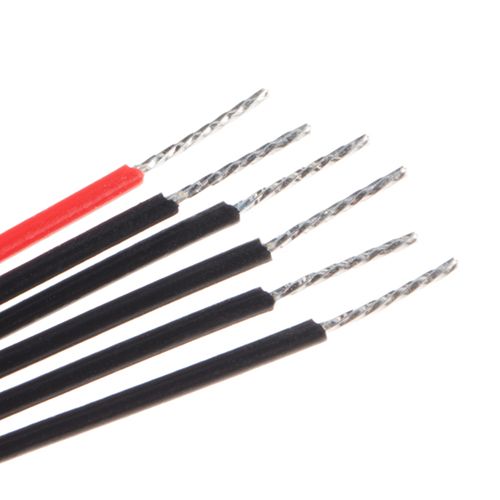 Recommended products list